We are passionate
We are passionate about working with businesses to help them achieve their desired outcomes in growth, future-proofing and business exit strategies.
We are strategic
We are recognised as one of the 10 Australian Business Strategists & Experts to Watch in 2021 by the Australian Business Journal. We are strategically focus in designing business solutions to achieve exceptional results.
We are experienced
We have an experienced team with over 150 years of leadership, management and implementation to work with you onsite and or offsite.
We have a proven innovative and holistic methodology
We leverage a well-developed and proven methodology. A strategic, financial road map and business key drivers based methodology that delivers immediate results with exceptional long-term value.
We have a proven track record in producing exceptional results
Our clients testimonials and achievements demonstrate our capabilities in helping businesses in Sydney achieve outstanding results. From being listed in the BRW fast starter list to winning prestigious business awards, our track record showcases our expertise in business growth, future-proofing, and strategic exits.
Business Management Consulting Excellence
Discover exceptional business management consulting at BGES, one of the top management consulting firms in Sydney. Our expertise lies in innovative business growth strategies, making us one of the best consulting firms in Australia. As trusted business consultants in Sydney, we offer comprehensive management consulting services, tailored to your needs. Collaborate with our expert business coaches in Sydney to enhance your strategies. Count on BGES for effective management consulting, your partner in realizing business goals.
---
"For business owners in Sydney who are committed to taking their ventures to the next level pragmatically and within their means, we would recommend Eric and the team at Business Growth and Exit Specialists to partner with you for a truly rewarding journey."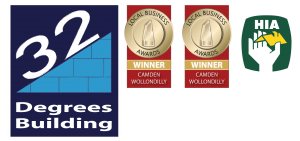 Alistair Robertson
Managing Director of 32 Degrees Building
"His holistic and pragmatic approach to business building, has proven to be invaluable in helping us future-proofing and remaining relevant to our clients. His strategies combined with his expertise in business growth and advisory services in Sydney, has been priceless."

Lina Tjoeng
Principal, MLC Lawyers
"We value his leadership, knowledge and experience in formulating a clear direction, practical solutions and actions to move our business to the next level. His ability to communicate and work with our teams is critical in producing the desired outcomes."

John Coleman
Managing Director of JJ Coleman Plumbing
---
October 5, 2023
Dominating the Present and Embracing the Future: BGES Leads the Way in Strategic Planning and Execution At BGES, we are thrilled to announce our recent recognition as the Top Strategic Planning Services Provider in Australia
[…]
November 24, 2023
As hard as it is to believe the holiday season is once again firmly in sight. For many businesses this period, from December to after Australia Day, traditionally represents the toughest time of the year
[…]
November 13, 2023
In the ever-evolving landscape of business, growth and adaptability are not merely aspirations but imperatives for survival. To ensure your business not only thrives but also future-proofs its success, you need a strategic toolkit that
[…]