We are passionate
We are passionate in working with businesses to achieve their desired outcomes in business growth, future proofing and exit.
We are strategic
We are recognised as one of the 10 Australian Business Strategists & Experts to Watch in 2021 by the Australian Business Journal. We are strategically focus in designing business solutions to achieve exceptional results.
We are experienced
We have an experienced team with over 150 years of business leadership, management and implementation to work with you onsite and or offsite.
We have a proven innovative and holistic methodology
We leverage a well-developed and proven methodology. A strategic, financial road map and business key drivers based methodology that delivers immediate results with exceptional long-term value.
We have a proven track record in producing exceptional results
Our clients testimonials and achievement in assisting our clients to obtain many great results including be in the BRW fast starter list, business award winners, and strategic exits results proves our capabilities in helping our clients to grow, future proof and exit their business.
---
"For business owners who seriously want to lift their business to the next level pragmatically and within their means, we would recommend Eric and the team at Business Growth and Exit Specialists to partner with your business for a truly rewarding journey."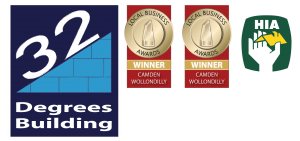 Alistair Robertson
Managing Director of 32 Degrees Building
"His holistic and pragmatic approach to business building and his strategy to future proof our business, while remaining relevant to our clients has proven to be priceless.
I have no hesitation to recommend Eric to business owners who are serious about growing and future proofing their businesses."

Lina Tjoeng
Principal, MLC Lawyers
"We value his leadership, knowledge and experience in formulating a clear direction, practical solutions and actions to move our business to the next level. His ability to communicate and work with our teams is critical in producing the desired outcomes."

John Coleman
Managing Director of JJ Coleman Plumbing
---
July 13, 2022
The post-pandemic world has delivered an environment that few in the business world have seen before. An economic landscape with surging inflation, interest rates and supply & labour shortages, a new government eager to make its mark and a definite shift in cultural and workplace attitudes.
June 22, 2022
Now is the time to refresh our business strategy, business model, and financial road map to adapt and flourish! Are you concerned with the complex challenges of inflation, higher interest rates, staff shortage, wage increases,
[…]
May 10, 2022
Currently, one of the major challenges in running our business is the ability to recruit and retain people for our business operations and growth...