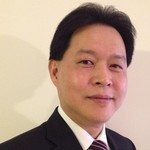 Eric Tjoeng – CEO and Founder – Sydney
The 10 Australian Business Strategists & Experts to Watch in 2021, Growth, Future Proofing, Exit



Board/Business Advisor, Business Strategist, Business Growth, Future Proofing and Exit Specialist, Business Speaker.

Eric has been recognised as one of the 10 Australian Business Strategists & Experts to Watch in 2021 by the Australian Business Journal.

As an MBA qualified leading Business Strategist, Business Acquisition, Business Growth, Future Proofing and Exit Specialist, Eric's passion is to help businesses achieve their goals by being part of the team and bringing in independent views and expertise to complement the SME team to produce exceptional outcomes cost-effectively. Eric is a Fellow of the Institute of Managers and Leaders and a Certified Practicing Accountant.

Strategically focussed, being innovative, knowing the critical business drivers/numbers and smarter/more efficient way of running a business through sound leadership and teamwork are hallmarks of his holistic and pragmatic approach in helping business owners to achieve exceptional results.

Eric has an enviable track record in helping businesses to achieve outstanding results through a unique combination of skills, knowledge, experiences, insights and creativity in fine tuning the Business Strategy, providing Financial Road Map, improving the Target Marketing and Sales, Financial control, Human Resources and Operation Management.

Through the combination of his multidisciplinary education and experience Eric has successfully developed and implemented holistic and pragmatic business growth and exit methodologies (Strategic, Financial Road Map, and Business Key Drivers based methodology (SFB©)) to produce many great results for his clients including companies in the BRW Fast Starter List, Business Award Winners and Franchise Organisations.

Eric started his career with Deloitte Haskins and Sells Australia in 1981. Eric has had a long and successful career in Australian leading companies in various senior roles with the likes of AVIS, Jaguar/Rover, Audi, Daimler Chrysler and Hyundai, including being a General Manager of a $1.4 billion company. Leveraging on his holistic, multidisciplinary approach to achieve business successes before moving into management consultancy.

Eric joined CAD Partners, a leading SME Business Advisory/Financial Control Firm with more than 60 Partners in Australia and New Zealand as a Partner in 2005. Ten years with CAD Partners saw his progression to a Senior Partner and then Joint CEO, as well as being awarded "Australia and New Zealand Partner of the Year", " Best Performer", "Marketer of the Year", "Team Player of the Year" and "Community Contribution Award" by CAD Partners.

Eric founded BGES in 2015, with the vision of using a fresh, pragmatic and innovative approach in helping SME to achieve exceptional results with a great Return On Investment.

As a firm believer in lifelong learning, Eric obtained his first academic qualification in a Bachelor of Economics from the University of Sydney, which was followed by Grad. Dip. EDP (Nepean), Grad. Dip. Management (Deakin), MBA (Deakin), MA (MGSM) and Executive Coaching(MGSM).

He loves to contribute to the business community by being an active executive member of local business chambers, being on the judging panel of Business Awards at Local, State and National level and being a recognised business coach, mentor, and conference and business speaker. Eric founded BGES in 2015, with the vision of using a fresh, pragmatic and innovative approach in helping SME to achieve exceptional results with a great Return On Investment.

Key Expertise:

Business growth:
Business growth strategy and implementation
Scenario analysis
Financial road map
Profit, cash flow and business value improvement
Target marketing and sales
Strategic human resource management
Operation efficiency improvement
Business systematisation

Business sustainability/future proofing:
Business continuity strategy and actions to cope with sudden major disruptions such as the GFC and COVID-19
Dynamic scenario analysis and cash flow analysis to cope with rapid changes
Future proofing strategy and actions.

Business exit:
Business exit strategy and implementation
Profit, cash flow and business value improvement
Business valuation
Due diligence
Business sale information memorandum



Business Speaker
Passionate, thought-provoking, relevant, pragmatic tips
Eric Tjoeng is an engaging SME business speaker, offering real-life practical examples that work through his successful engagement with SMEs that produce exceptional results, including placement among BRW's fastest-growing companies and business awards.


Why Eric?

Eric is passionate about business growth, sustainability, and exit.
Eric has an enviable track record in producing exceptional results.
Eric has been recognised as one of the 10 Australian Business Strategists & Experts to Watch in 2021 by the Australian Business Journal.
Eric's presentation is interesting, sharing his wide knowledge and proven experience in plain English.
Eric is engaging; he likes interacting with the audience and sharing provoking thoughts and possible solutions.
Eric gives his audience some immediate practical actions to improve business outcomes.
Some of Eric's key topics:

How a strategic approach to business growth and sustainability ensures high performance and exceptional outcomes.
How strategic exit will get more for your business than you would expect.
How to use innovative approaches to achieve super-profits of more than 90x.
Soft issues and hard issues of business leadership and management – why they are critical to business sustainability and growth.
Merger and acquisition: why, what and how to achieve the desired outcomes.
How to achieve group goal congruent and divisional collaboration to achieve divisional and group success.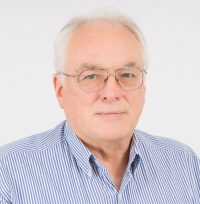 Graham Sanders – Sydney



Associate Partner – Business Advisory, Accounting and Financial Control
Graham has over 35 years' experience in the corporate world mostly in Manufacturing and Services sectors. Fulfilled roles including Finance Director, Company Secretary, Financial Controller and Commercial Manager.
For more than ten years, Graham has been assisting SME's as their CFO/Financial Business Advisor. This involves working on the business with the business owner to initially stabilise the business if required and then work on strategies to grow the business and reach the owners' goals.
Specialisation:
Developing business strategies
Profit and cash flow improvement
Developing key performance indicators
Business systematisation
Financial control
Accounting services for timely and accurate accounts
Management reporting
Business efficiency software
Business valuation
Business exit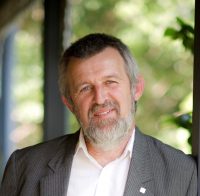 George Mavros – Sydney



Associate Partner – Sales, Marketing and Intellectual Property
George Mavros has been in sales, marketing and distribution, including product procurement, for over 30 years. He has represented companies like Artline Marking Pens, WD40, Armor All, Alcan Aluminium, Barilla Pastas and Spaghetti. He has also sold to Majors in most areas of the market place, be it grocery, confectionery, hardware, pharmaceutical or government.
He created his first product at the age of 11, at the same time as he started his first business venture. George has been involved with Intellectual Property for more than 25 years and since 2006 has been providing IP consulting services to the government, SME's and multinational trading companies.
He has a down to earth strategic approach to all his consulting projects, recommendations are tailored to individual needs and circumstances.
Specialisations:
Marketing and sales project management
Market research
Strategic sales and distribution channels
Sales process and execution
Sales and other soft skills business training and coaching
Product procurement cost effective overseas outsourcing
Intellectual property, trademarks and patents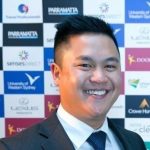 Jason Tjoeng – Sydney



Associate Partner – Online and Social Media Specialist
Jason is the Co-Founder of Turbo-Spec.com with over 650,000 likes on Facebook and the ability to reach over 10 million people weekly, this positioned Jason to assist many businesses with their online and social media strategy.
Initially, as a hobby, Jason created content, engaged fans and facilitated discussions and the sharing of Turbos and automotive related content through Facebook with more than 16,000 likes in less than a year.
Following the success of 'Turbos', Turbo-Spec.com was founded by Jason Tjoeng & Josh Ong. This community has now grown to over 650,000 fans and has become a community and forum for anything Turbos related and to share the Turbo-Spec Lifestyle.
Jason has gained valuable experiences and knowledge in online and social media, management consultancy, business development, marketing and sales, relationship management within Management Consultancy, Retail, Legal Services, Finance, Banking, FMCG, Import/Export, Manufacturing, Automotive, Construction, Printing, Insurance, Fitness, and Debt Recovery areas.
With Jason's experience and holistic, pragmatic approach to Online and Social Media Strategy and Implementation, Jason has been advising some of the BGES key clients and contributing to their business successes.
Jason holds a Diploma in Business Management and Associate Degree in Law qualifications, and he is a firm believer in lifelong learning.
Key Expertise:
Online and social media strategy
Online and social media marketing
Website and website redesign
Social media set up and implementation
Marketing and sales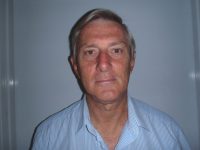 Michael Cogan – Sydney



Associate Partner – Business Advisory, Accounting and Financial Control
Michael has a wealth of experience and capabilities working in a variety of roles and industries from medium-sized public companies to privately owned enterprises to plan, manage and grow a business, with the focus on financial control and business management. Michael has a hands-on approach to accounting systems, reports and controls.
As Financial Controller and Chief Financial Officer, Michael has worked closely with Company Directors and business owners and developed strong relationships with staff, customers, suppliers, bankers and financiers.
Michael obtained his initial training as an auditor in the public accounting offices both in Australia and overseas at Arthur Young & Co. and Price Waterhouse. Michael was the CFO of a resort in The Bahamas for seven years. This business included a resort, as well as land sales and the building of villas and condominiums and the supply of utilities to the resort and residents. For 20 years, CFO and Secretary of a harbour cruise company on Sydney Harbour and in that role established the accounting system and financial controls from the start of the business.
Specialisation:
Business strategic planning and implementation
Budgets, rolling forecasts and integration thereof with business goals and actions
Working capital management and fundraising
Installation, implementation and modification of accounting and reporting systems to provide timely, accurate and appropriate reports to enable business control on a proactive basis
Organisational transformation and business process improvement
Business valuation
Business exit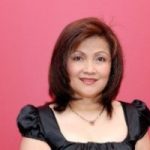 Lina Tjoeng – Sydney



Associate Partner – Legal Services
Lina is the Principal Solicitor at MLC Lawyers with a very successful multi-award winning practice assisting clients with their various legal needs. Besides her legal expertise, she also has many years' experience dealing with a multitude of government and non-government agencies, community leaders and community issues.
With a vision and passion for social justice, people & community development, Lina also leads and manages the Khmer Community of NSW Inc. management team and staff to achieve its vision and objectives in helping the Cambodian community in New South Wales and abroad from 2007 to 2018 on a Pro-bono basis.
She believes that her business is a people business and the firm's objective is to help clients with their legal issues and make their experience as pleasant as possible from the time they contact her to the time the assignment is done, and during the post assignment communication and relationship.
She provides multilingual capabilities through her team and Interpreter services to ensure smooth communication, and at the same time to have empathy with their culture and customs, make them feel welcome and at ease by speaking in plain language as much as possible during their journey.
She works with Barristers in complex cases to ensure that she serves her clients' needs with the right mix of expertise and resources.
She obtained her first degree in Social Science from Macquarie University followed by her second degree in Law from Macquarie University as well her Post Graduate Diploma in Legal Practice from the Sydney College of Law.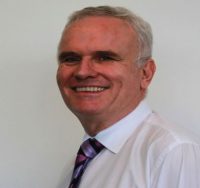 Martin Collins LL.B – Sydney



Associate Partner – Legal Services
Martin has been practising as a solicitor since 1986 and currently operates from offices in Sydney Norwest.
Over the years Martin's focus has been to provide services to small-medium businesses which are the backbone of the economy and meeting the demands of businesses in the legal areas.
Martin provides advice on contracts, terms of trade, purchase and sale of business. Martin also advises and acts in litigation both commercial and personal.
Employment law is a particular focus, especially employment contracts and termination, as well as Estate Planning for the small and medium business owners. A proper will and Power of Attorney is a necessary part of the documentation required and is also a part of succession planning. Martin has completed his Masters in Wills and Estates, and he has a keen interest in developments in this area.