In the ever-evolving landscape of business, growth and adaptability are not merely aspirations but imperatives for survival. To ensure your business not only thrives but also future-proofs its success, you need a strategic toolkit that combines innovation, resilience, and foresight. Here are ten proven strategies to help you skyrocket your business growth and future-proof your journey to success:
1. You Need a Business Strategy
A well-defined business strategy serves as the compass guiding your organisation's growth. It should articulate your vision, mission, and long-term objectives. A strategic plan not only identifies your target market and competitive advantage but also outlines the steps required to achieve your goals. It's the foundation upon which all other growth strategies are built, ensuring that every action and decision aligns with your overarching vision for success.
2. You Need to Have a Financial Roadmap
Financial planning is the backbone of any successful business. It involves creating a detailed roadmap for your finances, including budgeting, forecasting, and cash flow management. A robust financial roadmap helps you understand your revenue streams, expenses, and profit margins, allowing you to make informed decisions. It also enables you to allocate resources strategically, secure funding if needed, and weather financial challenges that may arise on your growth journey.
3. Embrace Digital Transformation
In today's digital age, businesses must leverage technology to stay competitive. Embracing digital transformation involves adopting digital tools and platforms to streamline operations, enhance customer experiences, and gain data-driven insights. It's not just about having a website; it's about harnessing the full potential of digital solutions to remain agile and responsive in a rapidly changing marketplace.
4. Cultivate a Customer-Centric Focus
Your customers are the lifeblood of your business. Building strong customer relationships and providing exceptional experiences should be at the core of your growth strategy. Actively seek customer feedback, tailor your products or services to their needs, and create a brand that resonates with their values. Loyal customers not only drive revenue but also become advocates who can fuel your expansion efforts.
5. Harness the Power of Data
Data-driven decision-making is a game-changer. By collecting and analysing data, you gain valuable insights into market trends, consumer behavior, and your own performance. This information empowers you to make informed choices, refine your strategies, and identify growth opportunities. Whether it's through customer analytics, market research, or internal metrics, data should drive your business forward.
6. Foster Innovation as a Culture
Encourage a culture of innovation within your organization. Create an environment where employees are encouraged to think creatively, experiment with new ideas, and even embrace calculated risks. Innovation can lead to breakthrough products, processes, or services that set you apart from competitors and drive growth.
7. Form Strategic Partnerships
Collaborate with strategic partners to expand your reach and capabilities. These alliances can open new markets, enhance your product or service offerings, and reduce operational costs. Look for partners who share your values and complement your business objectives.
8. Embrace an Agile Business Model
An agile business model allows you to respond quickly to changing market conditions and customer preferences. It means being open to pivoting your strategies, products, or services when necessary. Agility ensures that you can seize emerging opportunities and navigate unexpected challenges with resilience
9. Invest in Talent Development
Your team is a critical asset in your growth journey. Invest in their training and development to keep their skills and knowledge up-to-date. A skilled and motivated workforce can drive innovation, improve customer experiences, and enhance overall operational efficiency.
10. Develop Robust Risk Management
Identify potential risks and develop comprehensive risk management strategies. From cybersecurity threats to economic downturns, a proactive approach to risk mitigation ensures your business's long-term viability. Regularly assess risks, implement safeguards, and have contingency plans in place.
Be transformed
In today's dynamic business landscape, these ten proven strategies have the potential to be transformative. When executed diligently, these strategies can propel your business to new heights of growth and future-proof your success. If you're interested in exploring how these strategies can be tailored to your business's unique needs and goals, we invite you to connect with BGES today. We're here to help you take your business to the next level. Start implementing these strategies now, and together, let's watch your business soar to unprecedented heights!
Also Read: https://bges.co/6-important-tips-for-stellar-business-performance/
Follow Us On
Eric Tjoeng – CEO, Business Growth and Exit Specialists
The 10 Australian Business Strategists & Experts to Watch in 2021, Growth, Future Proofing and Exit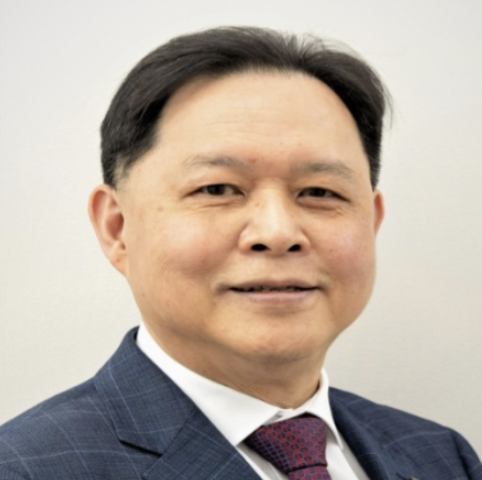 Eric Tjoeng – BGES CEO