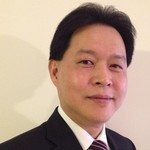 Currently, one of the major challenges in running our business is the ability to recruit and retain people for our business operations and growth.
This challenge is fuelled by the so-called 'big resignation' as employees are pondering their well-being and future by changing their employment and focus.
Human resource availability is also heavily impacted by the lack of overseas migration during the COVID-19 pandemic.
Strategically, we need to review the best ways to recruit and retain our staff in the current environment. The attractiveness of our employment offering and our ability to retain staff will be influenced by the monetary offering of the payment package, coupled with non-monetary aspects such as a flexible working environment, training, career advancement opportunities, being engaged, and a good working and team environment.
An innovative solution to the current challenges is to complement our human resources with overseas resources, as Australia once again has opened its borders.
Sharing practical wisdom from experienced colleagues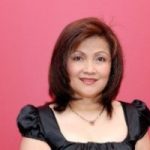 With current staff shortages, employers will need to widen their horizons in terms of different alternatives to secure their human resources requirements. One way of doing this is by employing people from overseas.
As stated by the Australian Government's Department of Home Affairs, the 2022-23 Migration Program has been designed to boost Australia's economic recovery and drive social cohesion outcomes in the post-pandemic environment. The 2022-23 Migration Program has a planning level of 160,000 places with the following composition:
Skill (109,900 places) – this stream is designed to improve the productive capacity of the economy and fill skill shortages in the labour market, including those in regional Australia.
Family (50,000 places) – this stream is predominantly made up of Partner visas, enabling Australians to reunite with family members from overseas and provide them with pathways to citizenship.
The best way to explore these avenues is to contact an Immigration Solicitor to discuss your requirements and ascertain the possibility of integrating overseas workers into your business, as there are different pathways and requirements to go with it.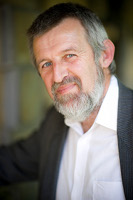 There is a wealth of opportunities to employ committed, motivated well educated people that most business owners have never thought about.
Every year there are highly motivated and committed students that travel from the safe environment of their homes to study in Australia. 
They do their studies and at the same time are prepared to do the most menial jobs to help pay their way.
This shows that they are prepared to do what needs to be done to get where they want to go. They are not above rolling up their selves to achieve the result – just because they are at university. 
Their studies are anywhere from Financial, Engineering to business management. After their studies, they are also allowed to stay and work for several years, in the hope they can get permanent residency. 
From personal experience, I can assure people, these are tried and proven people, that are of exceptional value to any company that employs them. 
You need to understand immigration laws to see if they can be of value to you.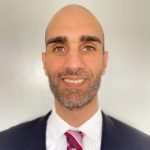 There is no doubt that we are faced with a black swan environment in our labour market for which there is no quick fix. Because of this business owners need to consider a range of solutions, including looking at alternative markets for what now is a scarce resource.
As with any commercial decision, my advice is that it is always important to accurately assess the financial implications of your options. This assessment extends beyond just direct costs involved and should include putting a value on all resources required and the likely benefits i.e. your cost savings and/or any additional income. With this information, you should then complete a cost vs benefit analysis of your options, including the option of doing nothing.  When it comes to bringing in overseas labour your costs of bringing staff in are important but so are things like the time and effort required to recruit and train, the efficiency of output and additional revenue and profit that can be earned.   
This analysis will help you to put an economic value on your options which, as part of an assessment of strategic fit, goes a long way to determining if and how you proceed.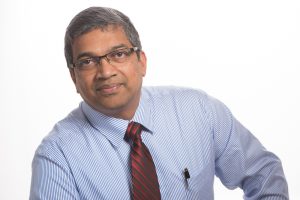 What to do about the Skill Shortage in Information Technology?
Digital transformation has become a key enabler for the success of businesses that have embraced the digital age. It makes it easier than ever for customers to connect with their favourite brands. However, there is also a growing concern that digital transformation will accelerate the shift towards a 'digital skills gap'.
How to Address a Digital Skills Gap?
A digital skills gap is a lack of people with the needed qualifications to fill positions in the IT industry. This gap can be attributed to students not receiving proper training for these jobs and educators not providing enough education. There are many reasons why this gap exists, but one of the most important is that there are not enough qualified people available in the market. With more people using digital devices, new opportunities will open up for those who know how to use them. However, if you want to address this problem, it's essential to consider what causes it first. There are many causes for this skills shortage, including an insufficient supply of graduates with computer science degrees as well as experience. Last two years international border was closed, so we could not get international IT experts to fill the technology gap.
The current answer to the IT skills gap is training the workforce and closing the gap in job readiness and retraining. Another short-term answer is to open more places for International IT experts to migrate to Australia to join the workforce.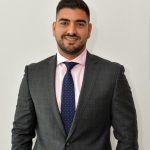 Staff shortages in 2022 on the back of COVID-19 are a real issue in which business owners feel stuck, not having the resources nor the right fund in place to be able to afford more staff, especially qualified staff.

There are several different finance solutions that banks/lenders provide business owners in assisting them to be able to pay to have the right staff in place i.e., line of credit and overdrafts.

Looking beyond (overseas workers) is a great solution for business owners to find skilled individuals that fit within their business. Regarding overseas workers on a VISA, when looking to obtain finance, there is a multitude of lending/banking options that have policies in place to cater to those VISA holders that will allow them to obtain a wide range of home loan solutions. With some banks/lenders have slightly stricter restrictions around specific types of VISAS held, i.e. 80% lend with no LMI. But this does not apply to all types of VISAS held.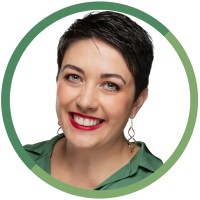 One thing that no one would have predicted with COVID-19
The last 2 years have been extremely interesting on a global scale. After the complete shutdown and restart we could observe a shift in what matters the most in people's lives and with that changes that were supposed to be temporary became a must.
The most important one was remote work. A lot of companies realised that they could still be profitable without a physical office. With that change had to become permanent. People moving interstate, close to the beach and keeping their CBD jobs.
People moving outside the CBD caused massive house shortages and a spike in rentals.
Now we are facing a whole different set of challenges: local staff shortage and lack of skilled workers. Companies hiring overseas as an option. However, the great track record that Australia had and still has post-COVID, and its strong economy becomes a major factor for these overseas workers to seek Australia as their new home.
What will happen when they finally migrate to Australia? Where will they live? Will they rent or buy? These are the things that must be taken into consideration when planning your next investment property purchase.