Crystal balling 2021, would you thrive, survive or dive?
Whilst there were countless success stories of businesses doing exceptionally well during the height of the COVID period, through both great strategy and good fortune, many businesses are still feeling the downturn effects on trading with their owners are feeling jaded and considering their future.
Many businesses had to completely change their business model to survive and ultimately thrive post-COVID.
With government subsidies soon ending and many businesses still struggling from the loss of revenue, staff, even their primary products or services, many small business owners are keen to keep moving forward and looking for ways to build more resilience into their businesses for a successful 2021.
Sharing practical wisdom from experienced colleagues
Whether you will thrive, survive or dive in 2021 is highly influenced by your leadership mindset, business strategy and actions.
Leadership mindset.
As leaders, we need to be innovative, adaptable, agile and make conscious choices:
We must focus on how to react to uncertainties whilst being empowered by our response to these uncertainties:
"We have a choice in how we think about any situation we face. Even if you weren't born an optimist, you can still learn to think like one. Radical optimism is the notion that there's an upside to everything. Even a global pandemic and worldwide health crisis." Dr Natalie Dattilo, Clinical Psychologist
We must focus on what we can control; by doing this, we will feel more empowered and be able to direct actions to produce outstanding outcomes.
We need to surround ourselves with the right people who can energise you and provide the necessary knowledge, experience and advice to succeed.
Business strategy and actions.
The post COVID period for some businesses requires re-inventing the business model by revisiting the business sustainability and growth strategies, and taking actions to achieve desired outcomes in 2021; this includes reviewing, crafting and implementing the required strategy and steps to cater for:
Understanding and focusing on the right target market and value proposition.
Understanding the changing customer needs.
Understanding and mapping into changing customer buying behaviours.
Providing the right products/services at the right price.
Marketing strategy and channel to communicate with your target market.
Having an effective sales process.
Having an efficient and effective product/service fulfilment.
Adopting empathetic customer service.
Fine tuning human resources, having the right people on the bus and the wrong people off the bus.
Having a projection for viable financial requirements and outcomes.
Finally get expert assistance when required.
Many businesses survived and thrived in the past 12 months of COVID. However, many struggled as a result of a dramatic downturn in their market, location or industry.
The government subsidies and rental concession periods are coming to an end. The ATO is ramping up debt collection activity and the banks are looking customers on repayment holidays to recommence their contracted obligations.
For many business owners it is "crunch time" – time to critically assess the viability of the business and make some hard decisions on whether to keep the doors open.
Issues like the bad debt domino effect, where your customers' customer cannot pay and it flow to your business, your main supplier or customer has scaled down or you cannot afford to pay leave entitlements for long term employees, are all matters of widespread concern.
When it comes to financial management, the focus is always firstly on cash flow. Cash is king – but it is important to delve deep into the core of your business and consider risks in your business model and structure that can impact. Analysing the cost structure and budgeting, alternate sourcing of all resources, goods, people and premises is necessary.
If the red flags are up and insolvency is possibly on the cards it is critical to act swiftly. There new insolvency reforms that are available to protect business owners and directors. We will discuss these options and how they help you.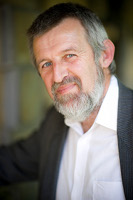 If "It" or "They" are not part of your strategy,
you are nothing more than part of theirs!!
To succeed in business and your life, you must have a clearly defined strategy. It is your road map or compass that guides you and allows you to check to see you are on track.
If you have one, then all that comes your way, you decide how it fits into your strategy. If you don't have one, then you are just like the cork in the ocean, you get pushed around by the currents and the wind of your environment.
Your Business, Marketing and Sales Plans along with your Budget are the corner stones of your strategy.
With the shift in flexible work arrangements, changing supplier relationships and expectations, quite often we need to review employment contracts, supplier contracts, terms and conditions to suit the current business operating environments.
COVID19 has certainly affected international skill requirements, migration, tourism, and students, with the challenges of constantly changing government legislation and regulations.
However, the arrival of the vaccine and a better outlook for International travel has kindled some activity and interest with international skill requirements, tourism, students, and migration. As an Immigration Law Specialist, we have put in place processes to ensure that we are up to date with various legislative and regulations changes in these areas and able to assist our clients with their requirements, including business migration, international travel, employment, and students.
Interestingly, with low interest rates and government assistance, the housing market is thriving, and we can see increased activity, especially from younger buyers and investors, which propels economic activities.
We believe that our business is people's business and as an award-winning law firm our objective is to help our clients with legal matters and ensure that our clients experience is as pleasant as possible, from the time they contact us to the time their matter is completed.
COVID 19 has accelerated the digital transformation.

Digital transformation means taking advantage of the capabilities offered by a range of new and exciting digital technologies. They have the potential to radically change how you plan and execute your business structures and strategies for greater success.

For example, using a CRM system, you can make every lead count and never miss out on engaging with your prospects. You can also get a 360-degree view of your contacts with every piece of information neatly arranged in one place. You can connect with your business prospects through email, over the phone, Twitter, and web forms.

Digital transformation involves giving your team new ways to connect and with smart devices. It offers new ways to collaborate and extract value from business data and provide a better user and customer experiences.

Ultimately, digital transformation is about empowering the people in your organisation to work smarter and enabling your business to exploit previously inaccessible opportunities.
COVID19 has certainly accelerated the growth of the online businesses, and businesses that have been able to embrace online, remote, and digital operating capabilities ripped the benefits.
To thrive in 2021, it is critical to review your digital strategy. It is important to look at your website and social media presence to ensure that your business able to communicate what you do and how you operate. Better still, being able to gain market share from your competitors who are slow to adopt digital marketing channels and are not able to address their customer needs and expectations can ensure you grow when others flounder.
Understanding your target market and buying behaviours are important keys when managing your digital presence and marketing. It is important to focus on the right digital platforms whilst communicating a clear brand image and correct messages. Often, utilising a simple yet focused and practical approach can be more cost effective in achieving your desired outcomes.