Where do you fit in the current and future landscape?
COVID has changed the way we seek, interact and transact with businesses on a day-to-day basis. During the lockdown, not being able to attend businesses traditionally forced people to shift their buying behaviour and how they obtain and utilize products and services.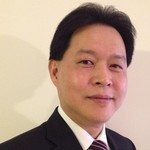 COVID-19 has shifted buyer behaviour, the buying process and buyer expectations towards online marketing, e-commerce, online meetings, online systems/software, more convenient and rapid fulfilment expectations, and in some cases at lower prices due to competition and lower operating costs.
The most significant differences may be in the ways the items are sold. Instead of bricks and mortar/face-to-face, some business sell products online through a website and a virtual shopping cart, and some services through online capabilities, such as Zoom meetings/consultations.
Nevertheless, we need to bear in mind that bricks and mortar businesses and e-commerce involve having strategies to move products and services. Including your target market, your value proposition, your efficiency in fulfilment, your process and systems, your customer service, your financial management, and having the right people and advisors on your team, possibly using a flexible working environment.
The challenge is to have the right and nimble business strategy and actions to adapt to the ever-changing business landscape.
Sharing practical wisdom from experienced colleagues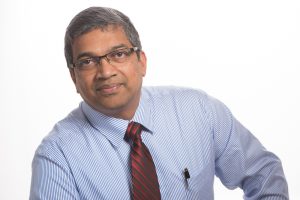 As per Australia Post – eCommerce year like no other, consumer behaviour has fundamentally shifted – with 9 million (82%) of Australian households shopping online in 2020 and online purchases growing 57% year on year.
It does not matter if you have an eCommerce store or a brick-and-mortar store; you need to market your product and services and make sales.
Sales executives rely on various tools and technologies to conduct their work—including Customer relationship management software, email, social media, video chat tools and more. As a result, the traditional in-person sales meeting has become far less common than it once was.
But, even as sales meeting becomes increasingly digital, face-to-face meetings still provide certain benefits that no technology can replicate.
One of the essential tools that a sales executive uses is the Customer Relationship Management (CRM) system which helps businesses keep customer contact details up to date, track every customer interaction, and manage customer accounts.
Your customers may contact you on a range of different platforms, including phone, email, or social media, asking questions, following up etc. Without a common platform for customer interactions, communications can be missed or lost in the flood of information, leading to a slow or unsatisfactory response.
CRM systems keep your team on task and in sync, facilitating more effective use of time and eliminating many tasks that take up time without adding value.
If you want a competitive edge in your marketplace, a CRM solution might be it. CRM can take the burden of IT management off your sales team by automating your sales processes so you can focus on what's important: leading your business to succeed.
Once you have all your leads and customer data accessible to you, you can choose to meet online or offline to close the deal.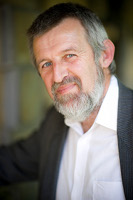 Let us get some basics covered first.
There are some things in business and life for that matter, that "just are."
Fundamentals in business, and particular Sales and Marketing are the same as one and one makes two, no matter what you are counting.
If you cannot sell and you do not understand the difference between marketing and sales in either approach, you more than likely will not succeed in the other.
If you do not understand the basics of running a business in either segment you will not succeed in the other.
So! What are the basics, the fundamentals, the "one on and one makes two"?
People are always looking for Value for money – through their eyes
Unless it is purely a commodity item – if you lose the sale on price, it's because you could not convince them of YOUR value.
Features just are, benefits are seen only through the buyers' eyes and at the end of the day buyers buy benefits, not features – if the marketing and sales departments have done their job properly, they will see the value of your features as a benefit to them, if not then they are just things that they don't want to pay for!
If the buyer can not see any true value in going into a face-to-face meeting or bricks-and-mortar business, they will easily stay online.
If you don't know what you are selling and who you are selling to, you have little opportunity to succeed.
Buying no matter what the product is, starts and finishes with an emotional decision even when it is based on logic!!
To succeed in any market with any product, you need to have an offering that represents value for money to a sufficiently sized segment of the market place and the market segment needs to be big enough, you may have the best featured and priced Video cassettes or 3.5" floppy discs but is there a market for them today?
At the end of the day, the internet/online/e-commerce purely allows you to connect with more people at one time. If you understand the basics then instead of succeeding one by one via traditional, you can do it in significant multiples by the new.
However, if you are hopeless at the basics in traditional all online does is allow you to fail with a lot more potential clients at one time.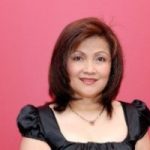 For legal services, our experience has shown that COVID-19 has transformed the buyer process, buying behaviour and expectations for obtaining legal assistance and the right advice.
Potential clients tend to be more knowledgeable about our services and reputation through our website and social media.
Clients prefer to deal with service providers that can protect their health through COVID-19 SAFE accredited service providers, and in some cases, they prefer to deal with us through online Zoom meetings/consultations and utilizing digital signatory platforms when permitted.
Our challenge is to provide a flexible process that can adapt to rapid changes and remain relevant to client's requirements and expectations as an award-winning law firm.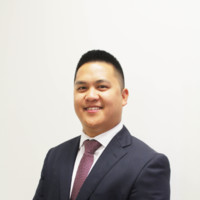 COVID has changed the way we seek, interact and transact with businesses on a day-to-day basis. During the lockdown, not being able to attend businesses traditionally forced people to shift their buying behaviour and how they obtain and utilize products and services. This has led to a more significant share of the population adapting and embracing e-commerce and digital ways of getting what they need.
Evidence of this shift can be seen in the growth of e-commerce's share of global retail trade, which grew from 14% in 2019 to about 17% in 2020. Some examples of this growth are shown in Latin America's online marketplace Mercado Libre, which sold double the number of items per day in the second quarter of 2020 compared with the same period in 2021. And African e-commerce platform Jumia reported a 50% growth in sales during the first six months of 2020.
Moving forward, with things getting back to 'normal', people are shifting back to face to face and brick and mortar businesses for convenience and in support of local businesses. However, this does not mean that the impacts of this shift in customer behaviours will be left behind or forgotten. All businesses need to understand and adapt to the 'new norm' and implement traditional brick-and-mortar offerings with complementary online/e-commerce offerings.
To be competitive in the 'new age' of business, businesses must monitor their competitors and segment leaders to stay relevant and compete on an equal playing field. This means looking at other businesses' digital strategy, social media and online offerings and looking to see what can be implemented within your business to ensure you are not left behind or losing customers to other competitors. These tasks can often be seen as daunting or too large of a job, but with the assistance and advice of the right digital strategist, business coach or management consultant, these strategies can be broken down and tailored to your business whilst ensuring the greatest chance of correct and successful implementation and management.