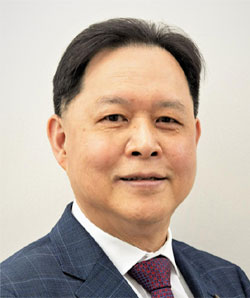 The post-pandemic world has delivered an environment that few in the business world have seen before.
An economic landscape with surging inflation, interest rates and supply & labour shortages, a new government eager to make its mark and a definite shift in cultural and workplace attitudes.
Any one of these on their own would be a challenge for business owners but combined they are unprecedented.
The businesses that will meet this moment are those that are willing and able to adapt their business strategy in a way that makes them an attractive partner to employees, suppliers and customers alike.
Sharing some great thoughts from my colleagues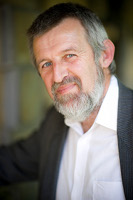 New government New economy New financial year New paradigm
Business has never been about being easy and something that just anyone can succeed at.
It has always been about the people that can adapt and see opportunities where others run away or never even try, because they can only see problems, pain and suffering heading their way.
However for many, many, people in business, at all levels be that owner manager or floor staff, today's world is different to anything they have had to deal with thus far.
Many of the younger people would not have seen these interests rate hikes – whilst some of us well remember 17% or more.
Coming out of a pandemic that is by no means over, with new economy and a new government with a different ideology to the last is going to present circumstance to us all.
A few years ago there was no consideration for people that wanted to work at home, now the boss is almost obligated to offer this, if they want to keep their top staff.
It is only through the right mindset that we will see our opportunities and benefit rather than be swamped by the challenges that others see – of the very same circumstance.
Reality just is – your outcome often depends on your reaction to it! How's your mindset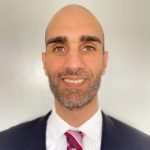 As with any significant challenge in business, your approach or mindset towards this will usually be a determining factor in how successful you are in mitigating its impacts. Thus, viewing the current economic environment through the lens of it being a strategic opportunity to capitalise on rather than just a set of tactical challenges to respond to can make all the difference.
A common example of this is in pricing strategy. An issue for many small businesses is the under-pricing of their offering in relation to the value they provide. Persistent under-pricing can wrongly define your product/services value to the customer. However, uncertainty surrounding inflation and shifting customers' expectations, could provide an opportunity for these businesses to reposition themselves in line with the rest of their competitors.
Many businesses are also reconsidering their size and market positioning, particularly with labour being so scarce and increasingly expensive. It is important to understand which segments of your market are the most profitable and to direct your sales, marketing and operational efforts towards these opportunities. This is a strategy that businesses can implement with the help of their CFO or Accountant which will usually result in much higher returns on investment over the long term.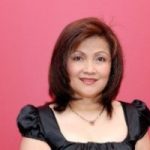 Competitive advantage through human resources
With the current staff shortage, many businesses can not operate at full capacity nor propel growth.
Businesses will gain a competitive advantage if they can recruit and retain their valuable employees.
There are many ways to retain your valuable employees, including providing the right monetary and non-monetary rewards, a good flexible working environment, professional development with a visible career path, empowerment, and a program to assist them with physical/mental wellbeing.
To recruit new team members, businesses need to widen their horizons in terms of the alternatives to secure their human resources requirements by complementing them with students and skilled workers from overseas.
As stated by the Australian Government Department of Home Affairs, the 2022-23 Migration Program has been designed to boost Australia's economic recovery and drive social cohesion outcomes, and it has a planning level of 160,000 places for skill and family streams.
The best way to explore this avenue is by contacting an Immigration solicitor to discuss your requirement and ascertain the possibility of doing so, as there are different pathways and requirements.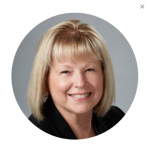 As we head in to the 2023 financial year we are experiencing economic pressures of a sort, not seen for many years. Inflation is currently at 5.1%, tipped to peak at around 7% within six months, rapidly rising interest rates in response to the inflationary pressure by the RBA, low unemployment and labour shortages, and global supply chain issues.
Business owners need to plan for rises in the cost of doing business, across all areas – wages, rent, utilities, interest, fuel and transport. For importers of goods, exchange rate movements create an added challenge.
While large businesses can often pass on price rises to customers without push back, smaller business owners are often more reluctant do so and try and ride out the tough times. Many don't have real time cost information, particularly if dealing with overseas suppliers putting them at a disadvantage.
With super now at 10.5% and wage pressures driving up direct and indirect costs, it is time for business owners to critically review the flow on effects and raise prices if indicated. It is important to work with your accountant to forecast the impact of rising costs and what it means for the business.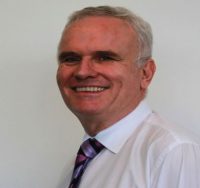 With a number of new challenges it is important not to get too distracted from basic business requirements. Make sure your business remains resilient while meeting these new challenges.
Look at your client list and identify that 20% who are providing you with good regular referrals and purchase orders.
Make sure your customers are properly identified as legal entities with an ACN/ABN. Are the contact details are up-to-date? It is difficult to chase up unpaid invoices if the phone rings out or the address is incorrect.
Your small company clients should be providing you with Director guarantees to give you the option to claim against the Director personally if the company is unable to pay bills when they are due.
Keep an eye on overdue accounts and if you are a wholesale supplier of product, confirm your retention of title requirements are being met so that product can be identified and reclaimed if repayment terms are not being met.
Review your terms of trade to make sure they reflect your current business model, correctly state payment terms, reduce your risk and provide cash flow.
Armed with the correct information and complete documentation your business will meet the challenges from a firm base.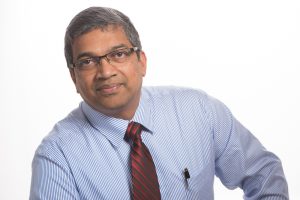 How to deal with market challenges
There are new challenges in the market, increasing interest rates, inflation, builders going under administration etc. These changes offer new opportunities, but they also shed light on the fact that those who do not adapt will fall behind.

In the wake of all the changes, one imperative lesson has remained the same: to be successful in business, your organisation needs to be able to track and manage data. Small businesses don't have the time or money to hire an employee for market research. However, with proper software, you can find almost anything you need to know about a market, from what products to sell to the prices to charge. Customer relationship management (CRM) systems enable companies to manage customer interactions in a single database. The software can help your small business to gather market intelligence and directly insert it into the CRM so your sales team can follow up and close the deal.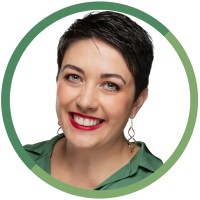 The one thing that the current Economic situation came to highlight once again is that unfortunately money/ cash is the most volatile form of riches people can have.
Money itself does not multiply by its own and the reality is that it loses buying power if not put to work.
For those that are not fortunate to have a productive and prosperous business that keeps their money production on point, the next best option is Real Estate.
If we take a holistic approach of the Australian Government current and past we can observe that most of their policies are still around the objective of making sure that most Australians will eventually own a home before their retirement. Because they know their home might be the only asset they will ever own.
From an investment point of view higher interest rates don't matter as they can get off-set by charging higher rents as we can currently see happening already driven by an additional undersupply of dwelling.
Everyone needs a place to live, this why Real Estate is considered one of the safest investment in the world. Just like Warrant Buffet said: "Be fearful when others are greedy and greedy when others are fearful."
This is the time to buy.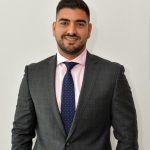 With the current complex challenges of higher interest rates, inflation, wage increases and staff shortages now more than ever it is important to revisit and adapt to the current changes.
From a financial point of view, it is important to have a health check completed by your finance broker. A home loan health check will generally cost you nothing and could save you thousands. Your loan features could be improved, or you could find yourself with a lower interest rate or a product that suits your requirements and objectives in a much more effective way.

A better payment structure could also be introduced, making your repayments manageable. Having an expert do this for you can also take the stress out of process. It is advisable to get this check done at least once a year, or if your circumstances change, possibly changing your product to help with current situations, like placing investment properties on interest only repayments to help manage cash flow, or changing your product to allow for an offset or redraw facility as they both allow you to reduce the balance of your home loan, and therefore the interest charged, by applying extra money to your debt.
On the flipside, there are options for small business finance that are growing with an increasing number of lenders and products on the market. As we know, small businesses may need to access finance for several reasons whether it be to expand, acquire another business, to buy inventory or equipment or to meet immediate costs. Depending on the type of business and what you're looking for, some financing options include Invoice financing, business loans and/or unsecured line of credit.